Living in Mission Viejo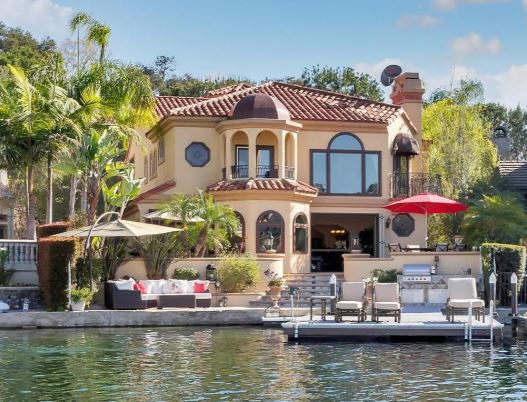 Mission Viejo is one of Orange County's first planned communities
with a current population of 93,000 residents. It is home to
Mission Hospital and Saddleback College
and it is one of the safest cities to live in America according to FBI crIme data. The landscape of Mission Viejo is lush and adorned with a plentitude of trees and beautiful wild flowers. Mission Viejo offers a variety of activities and is a family friendly city. In addition there is a man made lake where you can dine, walk and enjoy the pristine beauty and clean air of Mission Viejo.
The city of Mission Viejo is served by the
Capistrano Unified and Saddleback school districts
that include Blue Ribbon schools as well as high academic credentials.
Mission Viejo Environmental Improvements
There is less of a concern about water usage than in other Orange County cities as Mission Viejo uses recycled water for most of the landscaping and continues to approve upon the environment with new technologies for water conservation.
Some of the highlights of living in Mission Viejo: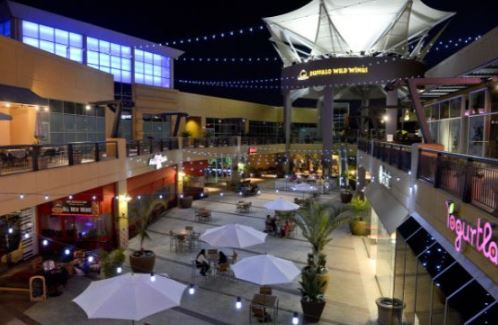 The
Kaleidoscope is just one of the safe and family friendly shopping centers
in Mission Viejo that includes Edwards Cinemas, Laser Quest, and Color Me Mine. Some of the eateries include Riptide Rockin' Sushi, Buffalo Wild Wings, and Tacos Cancun.
Lake Mission Viejo
Lake Mission Viejo is on Marguerite Parkway at Alicia and is 1mile long and ¼ mile wide. It is a man made lake and is lined with businesses, restaurants, homes and boat docks. If you are a
resident member of Lake Mission Viejo you can enjoy activities such as fishing, swimming, and boating.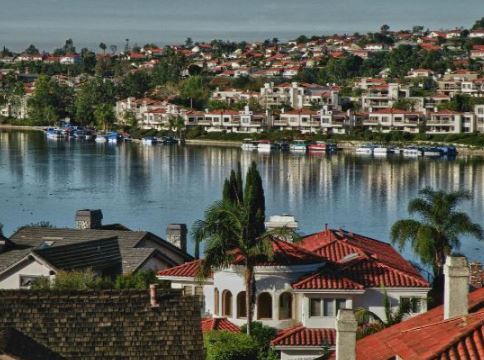 In addition there are two popular beaches around the lake. The north beach, Playa del Norte and east beach, Playa del Este.
Famous hiking and biking trails.

* Arroyo Trabuco Trail (15 mile Mountains to Sea trail)
* Oso Creek Trail (5.5 miles of total trails)
* Lake Mission Viejo (3.1 mile loop around Lake Mission Viejo) * Wilderness Glen (2.1 miles of total trails)
* Aliso Creek Trail (18.5 mile trail corridor)
Other favorites are
Beebe Park Skate Park
and
La Paws Dog Park. Laguna Beach
is just 20 minutes away and is home to the Festival Art show and Pageant of the Masters which attracts people from all over the world each year.
Real Estate in Mission Viejo
The average value of a single family home in Mission Viejo is between $500,000 and $600,000.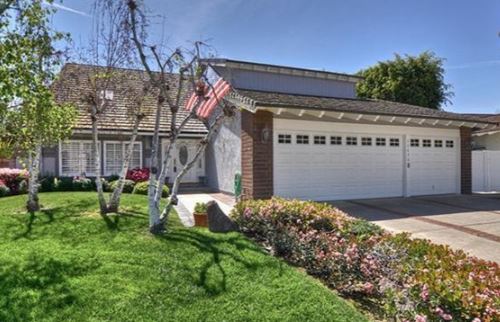 If you are interested in buying a home in Mission Viejo and you would like more information, please contact the Fry Home Team. Our office is in Mission Viejo near the popular Kaleidoscope shopping mall.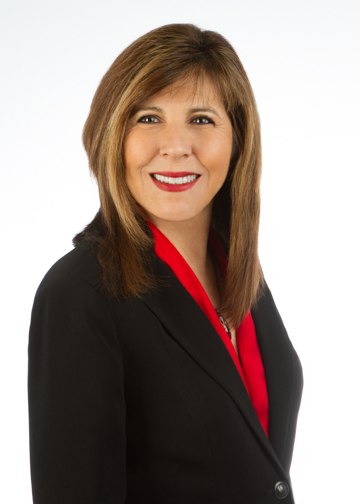 Contact Michelle Fry.
Phone: 949 584-3527
Email: Michelle@FryHomeTeam.com